Ethernet(Edit)

Setting network connection Ethernet device on server.
DHCP: activate/deactivate get ip settings from DHCP server. HDCP Enable Default settings.
If DHCP disable:
IP: network address your server
Mask: network mask
Gateway: IP address of gateway
DNS: IP address Domain Name Server.
Change settings to take effect after server Restart.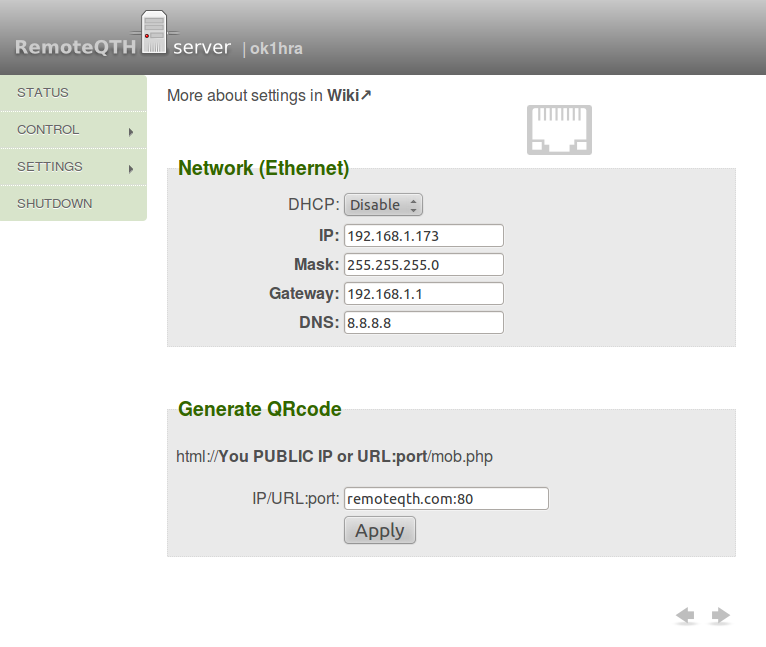 Recovery(Edit)
If you set bad address, or loss network settings you remoteQTH server, you can
boot with HDMI display and usb keyboard+mouse
login as 'pi' to shell with password 'raspberry'
run

startx

in grapical interface open web browswer with address

127.0.0.1

other settings are the same as in the web interface.
You can generate QRcode for you mobile device for simply acess to server URL. This code will show on Status page.
IP/URL:port: this is part of your URL - please add public IP address or URL from router and :PORT who is redirected to port 80 of your RemoteQTH server.
---