Allows setting Serial to FSK device and macros for web interface. Control available from play memory page or Simple WEB contest LOG.
Principle of operation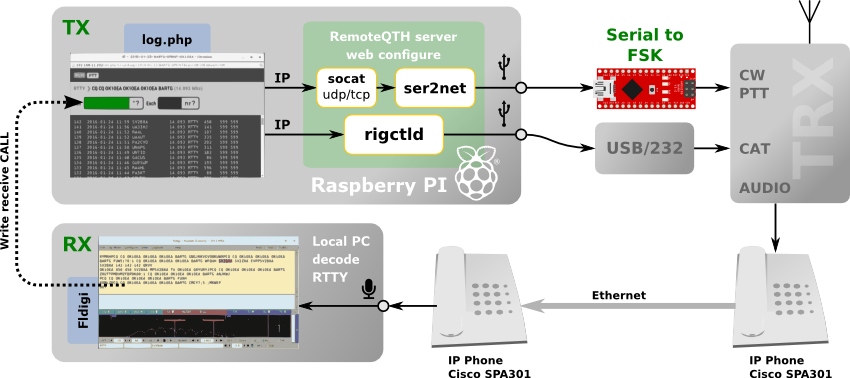 Serial to FSK for Arduino(Edit)
You must first connect Arduino with Serial to fsk firmware to server and configure in Ser2Net section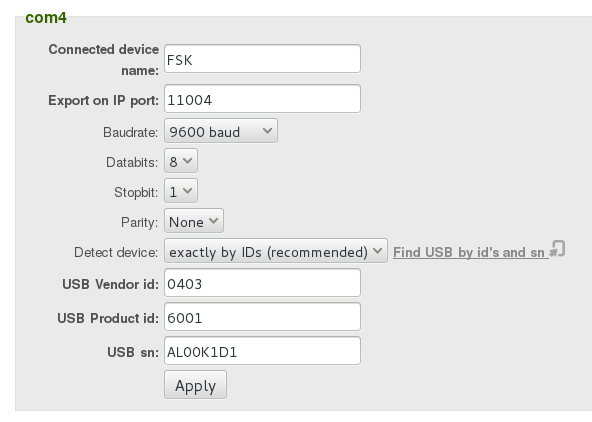 Example ser2net settings.
Next step open RTTY settings and to sets: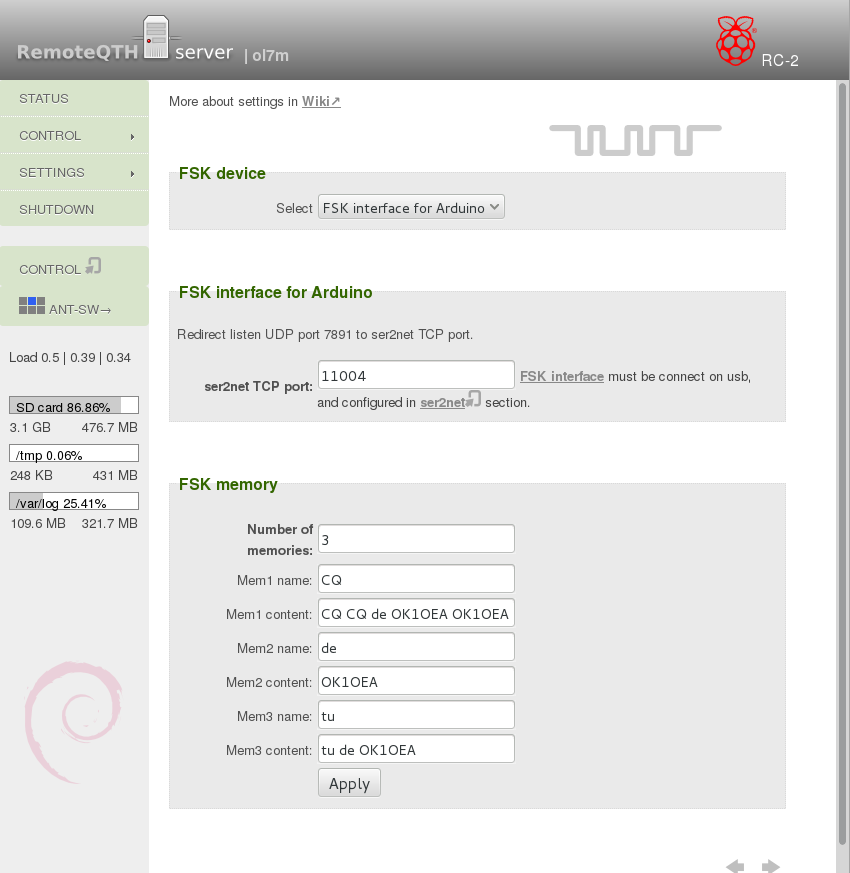 Select FSK device - enable or disable this function
ser2net TCP port - TCP port serial to FSK arduino device preset in Ser2Net setting page
FSK memory - choose number of memories and preset this
Apply button - save the preset changes