This revision is from 2014/08/14 00:22. You can Restore it.
This set only name (or note) for each relay seperatly. Name will be show in controll section. If set name as n/a, this relay is not shown in control section.
Realy name name each relay
Changeover switch Freely configurable relay function - single pole, single throw / single pole, more throw. Turn off all relays with the same settings outside of the current switched. Suitable for switching antennas.
Auto-off (push button) After ON, this output itself OFF after about one second.
Save relay settings restore the current settings after reboot (available DISABLE or RESTORE). If enable, this setting shown in controll page.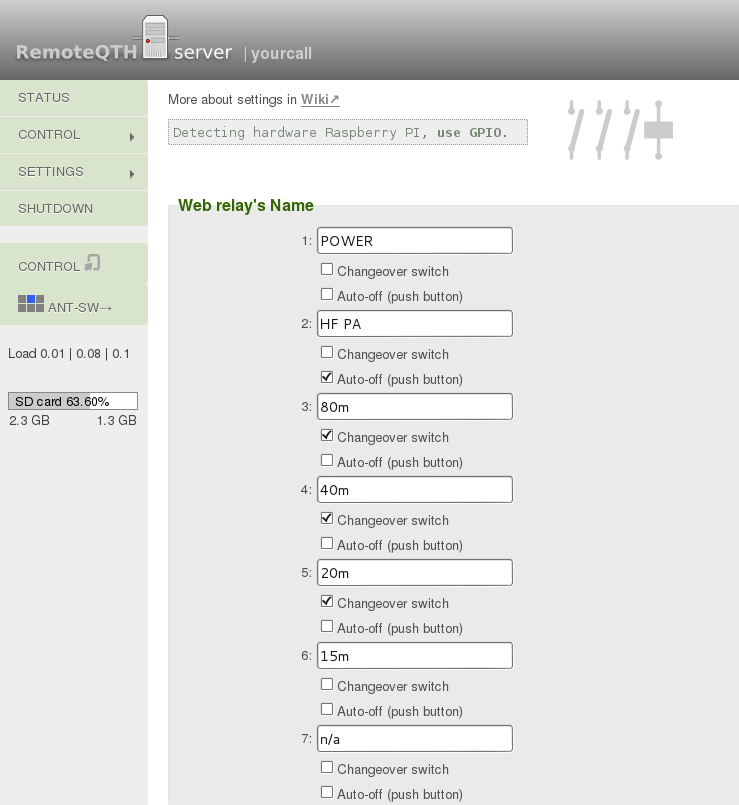 If Save relay settings enable, show save status in last column.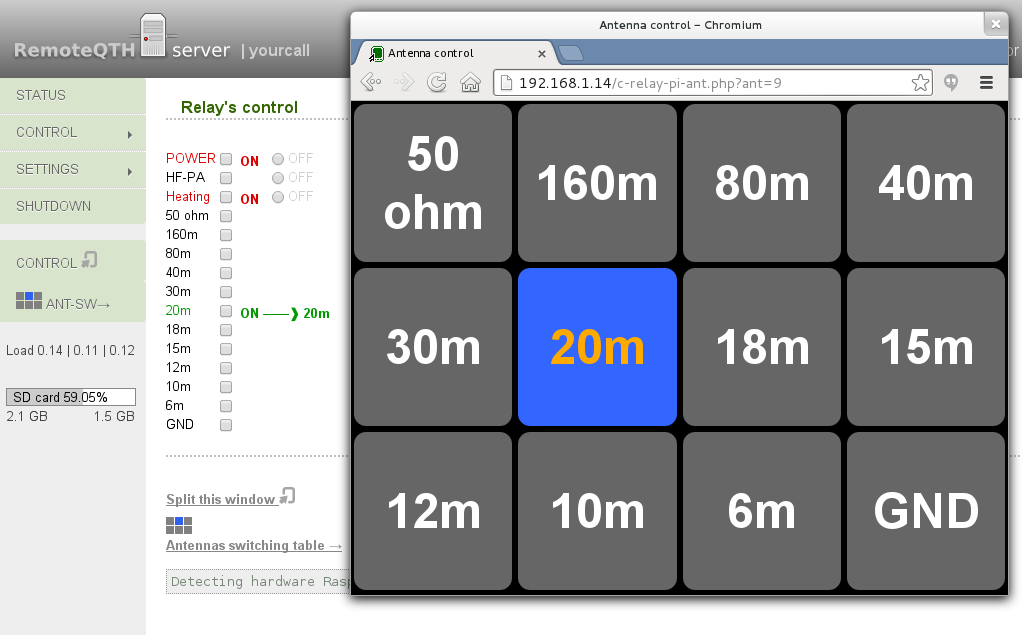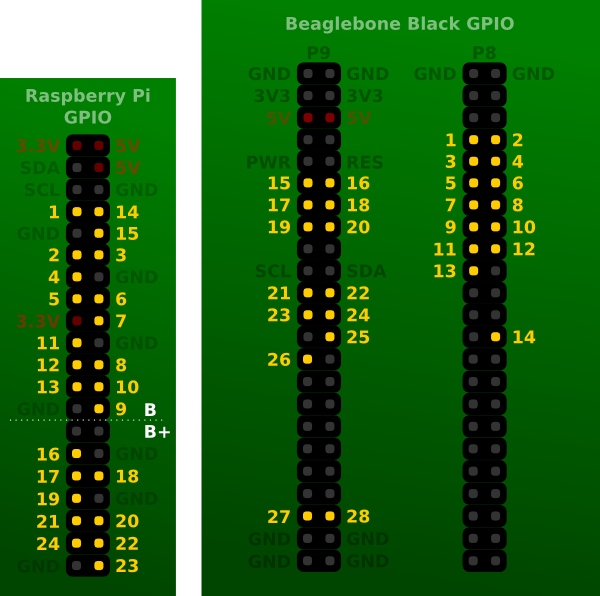 Relay installation(Edit)
Relays board connec to GPIO port on Raspberry Pi used 24 GPIO outputs (RPI model B+) - see picture right.
---