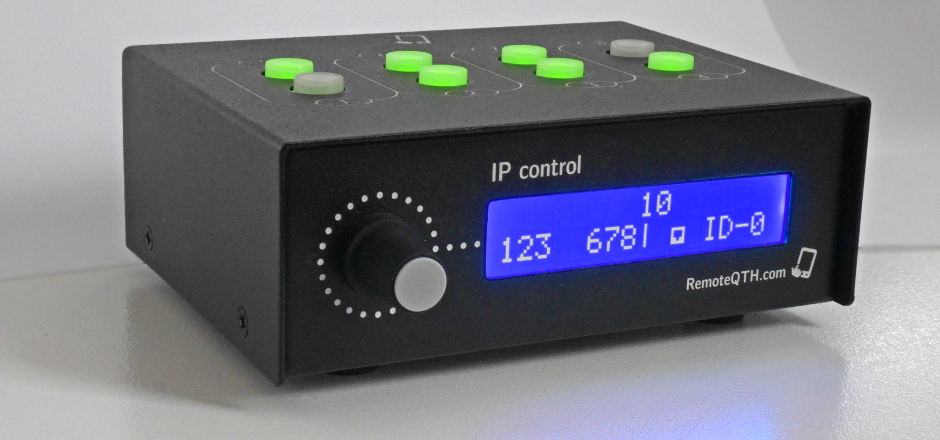 Manual IP switch MK2
Intuitive remote control switching contains of two devices - IP control and IP relay driver - communicate via ethernet.
Suitably for realtime remote devices control, such as receiving antennas, power on/off for any some devices.
Manual IP switch consists of two parts:
Main functions:
Low latency 1ms + your internet latency.
up to 24 outputs:

8 buttons
up to 16 encoder switch (one from)

Automatic nework pair by NET-ID, up to 256 devices
Blocking switching during PTT is ON
Ethernet plug detect with auto reinitialization
Settings in serial CLI and source code.
Very low TCP bandwidth, only eight bytes per every changes.
Network latency (delay) is indicated by buttons light. Buttons light until after receive confirm packet from IP relay driver.
Open Arduino platform allows you to customize firmware.
5V power from microUSB, or 8-15V from DB25 connector.
Basic operation
Download