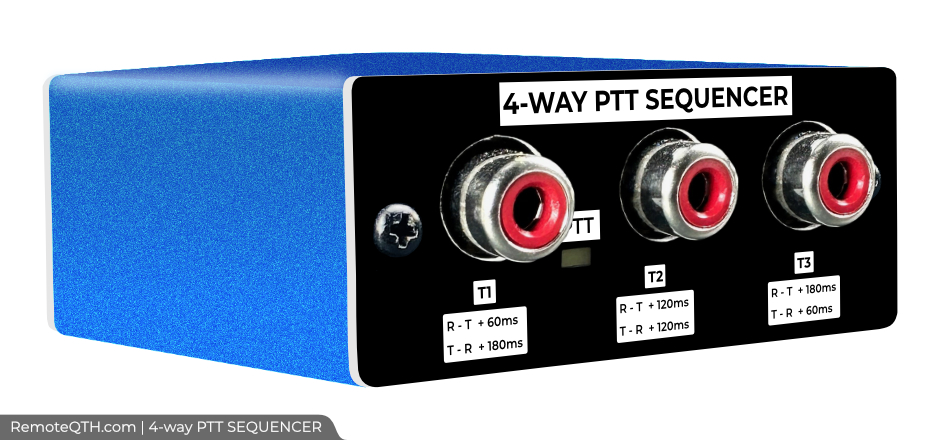 4-way PTT sequencer
This is simply 4-way PTT sequencer. Designed for PTT switching from one intput to 4 outputs with different (fixed) delay. You can split PTT signal to 4 independent devices with different timing: LNA, PA, RF relays etc. This device also protects your PTT output from external accessories. There is optocoupler isolator between PTT input and all four PTT outputs. Outputs are switched to ground when PTT is active. There are FET outputs without any additional delays.
Main functions:
Universal PTT sequencer
Protecting PTT input (TRX) from accessories - opto isolator
FIXED delay 60 ms
OUT T0 is without any delay with PTT IN
4 x output FET switch - DC 50V 0,5A
PTT LED indicator.
RCA connectors.
PCB size = 50 x 50,4 mm.
Available as

Assembled board without connectors
Assembled in aluminium enclosure (blue)
Parameters:
Sequencer delay is fixed 60 ms
Sequencer from RX to TX PTT IN to: T0 = 0 ms, T1 = 60 ms, T2 = 120 ms, T3 = 180 ms
Sequencer from TX to RX PTT IN to: T0 = 0 ms, T1 = 180 ms, T2 = 120 ms, T3 = 60 ms
Optocoupler isolator protection at PTT IN port
OUTPUTS are open while input PTT is in RX, shorted to GND while input is in TX
When you need to switch positive voltage (LNA) you can use P-FET switch example
Input PTT logic: active when grounded
Input PTT logic current typ. 15mA
Output FET switch 50V 500mA for each port
DC power supply 9 V to 15 V typ. 30 mA DC cable connection (included for enclosure version)
Use:
PTT sequencer for LNA, PA, TRX etc.
Power supply soft start
CPU and peripheries reset.
Versions:
Assembled PCB board (with SMD parts) without connectors
Assembled in enclosure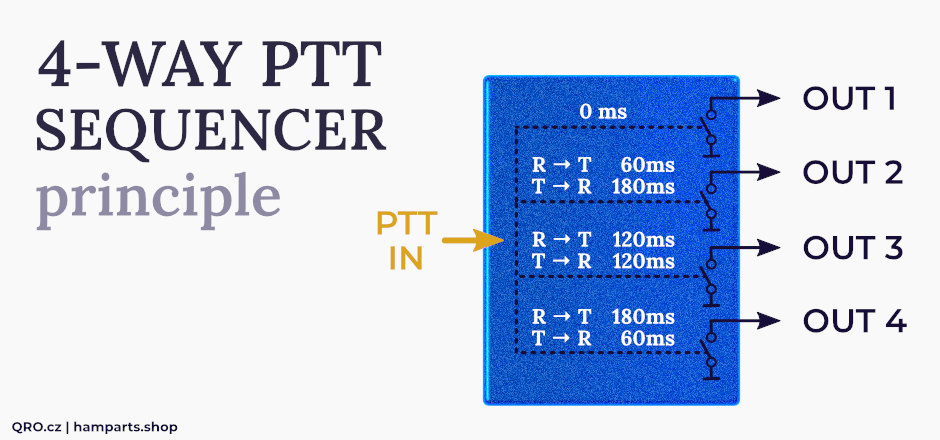 Timing:
Here is an example of a timing measurement. The first state change is from RX to TX, where PTT IN is connected to ground. It triggers a timing circuit where T0 is no delay, T1 is delayed by 60 ms, T2 by 120 ms and T3 by 180 ms. The outputs are like switches to ground - the active output is connected to ground. When transitioning from TX to RX, reverse timing occurs. T0 is still 0 ms (it is analog connected to PTT IN), T1 is delayed by 180 ms, T2 by 120 ms and T3 by 60 ms.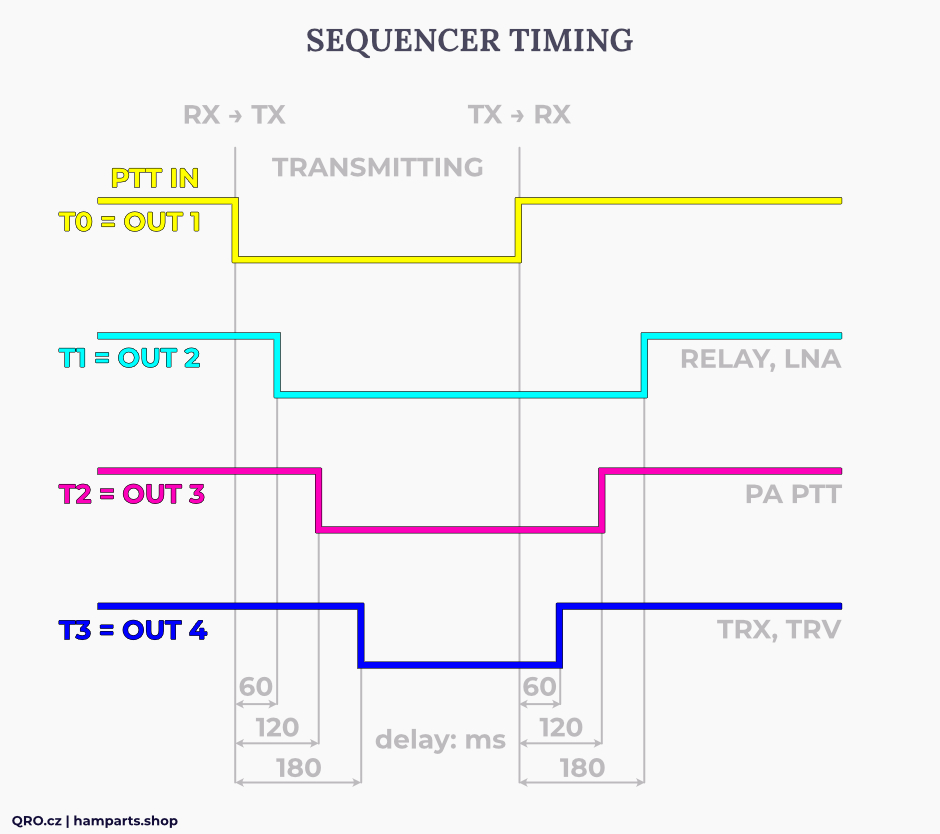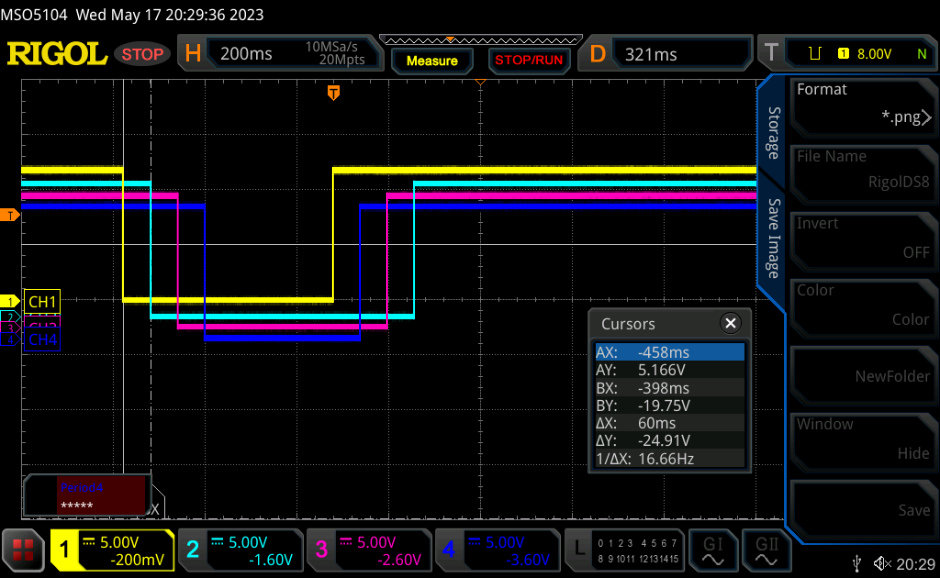 Related products: