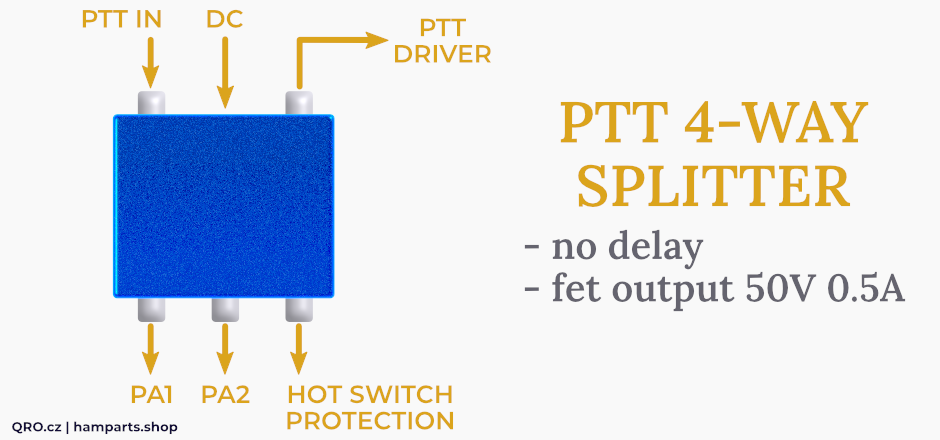 4-way PTT splitter
This is simply 4-way analog splitter. Designed for no-delay PTT switching. From one input to 4 outputs. You can split PTT signal to 4 independent devices. This device also protects your TRX PTT output from external accessories. There are optocoupler isolators between PTT input and all four PTT outputs.

Main functions:
Info:

Universal (PTT) switch splitter
Protecting TRX from accessories - opto isolators
Minimal delay
Compatible with 5V PTT logic (OM-power)
4 x output FET switch - DC 50V 0,5A

PTT LED indicator.
RCA connectors.
PCB size = 50 x 50,4 mm.
Available as

Assembled board - tested
Assembled in aluminium enclosure (blue)
Parameters:
Optocoupler isolators protectiong TRX PTT port
Input PTT logic compatible with 5V and more
Input PTT logic active when grounded
Input PTT logic current typ. 40mA
Output FET switch 50V 500mA for each port
DC power supply 9V to 15V typ. 65mA DC cable connection
Use:
PTT for more PA
TRX PTT output protection
TRX PTT to another RX and TX devices
PTT to interlock, PA etc.
Versions:
Assembled PCB board
Assembled in enclosure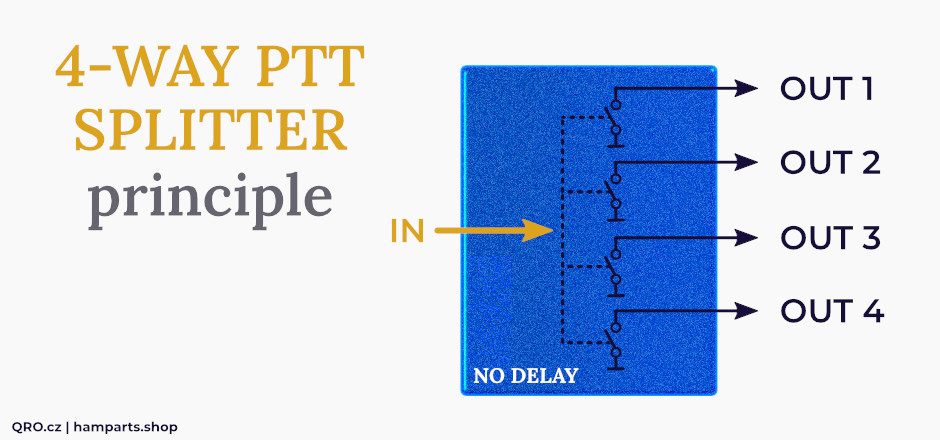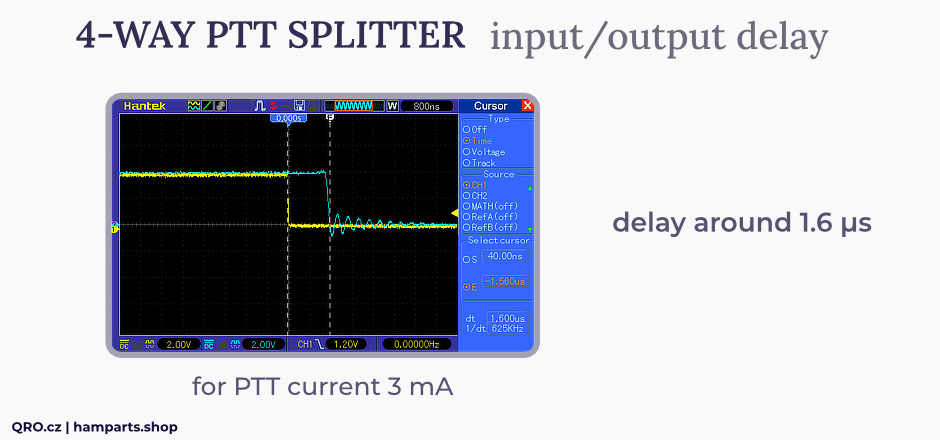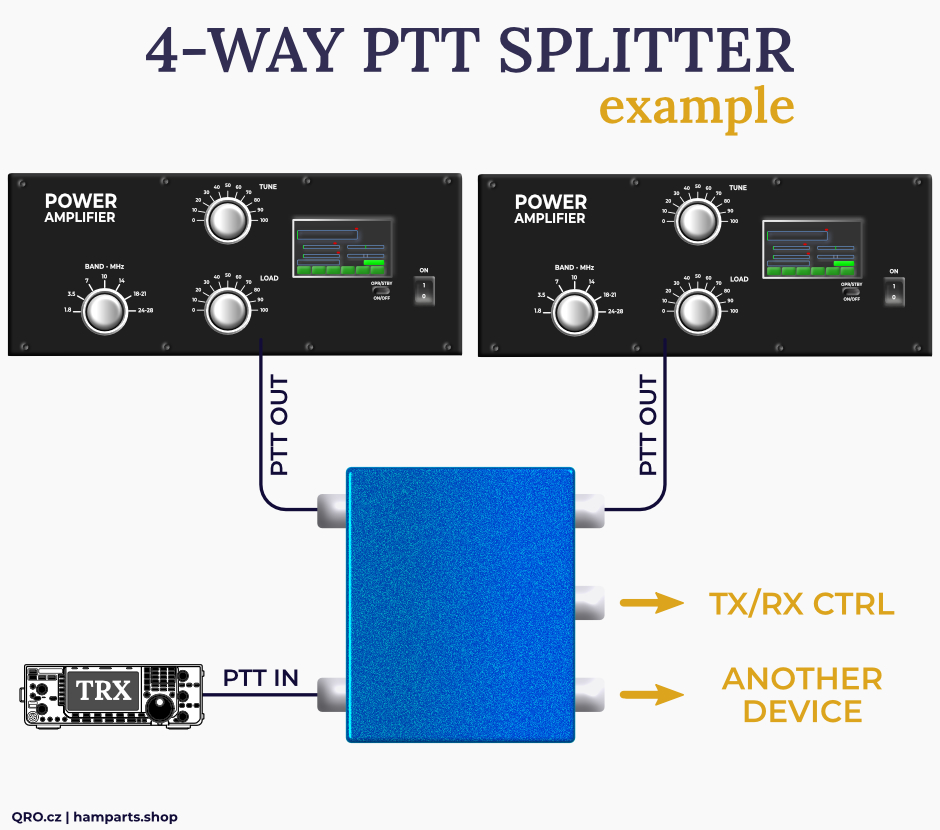 Related products: