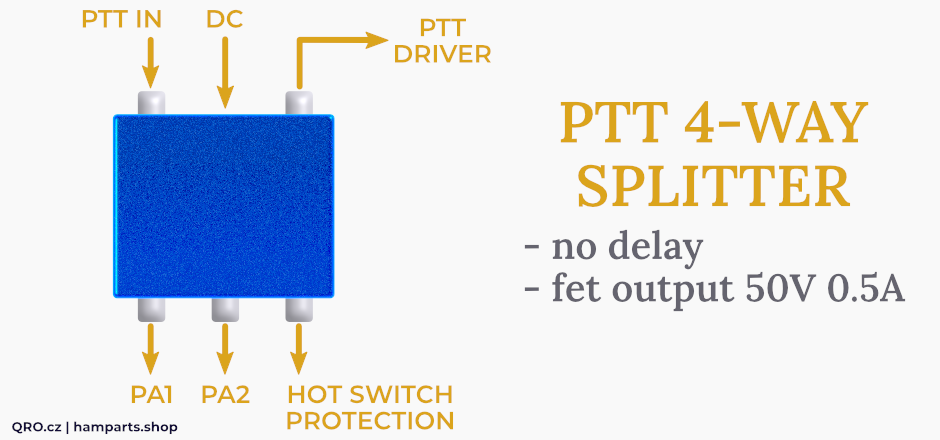 4-way PTT splitter
This is simply 4-way analog splitter. Designed for no-delay PTT switching. From one input to 4 outputs. You can split PTT signal to 4 independent devices.

Main functions:
Info:

Universal (PTT) switch splitter
Minimal delay
Compatible with 5V PTT logic (OM-power)
4 x output FET switch - DC 50V 0,5A

PTT LED indicator.
RCA connectors.
PCB size = 50 x 50,4 mm.
Available as

Assembled board - tested
Assembled in aluminium enclosure (blue)
Parameters:
Input PTT logic compatible with 5V and more
Input PTT logic active when grounded
Input PTT logic current typ. 40mA
Output FET switch 50V 500mA for each port
DC power supply 9V to 15V typ. 65mA DC cable connection
Use:
PTT for more PA
TRX PTT to another RX and TX devices
PTT to interlock, PA etc.
Versions:
Assembled PCB board
Assembled in enclosure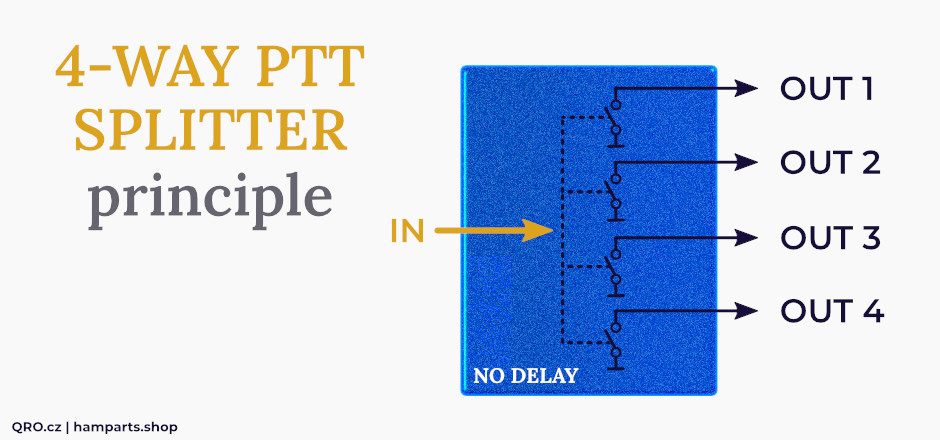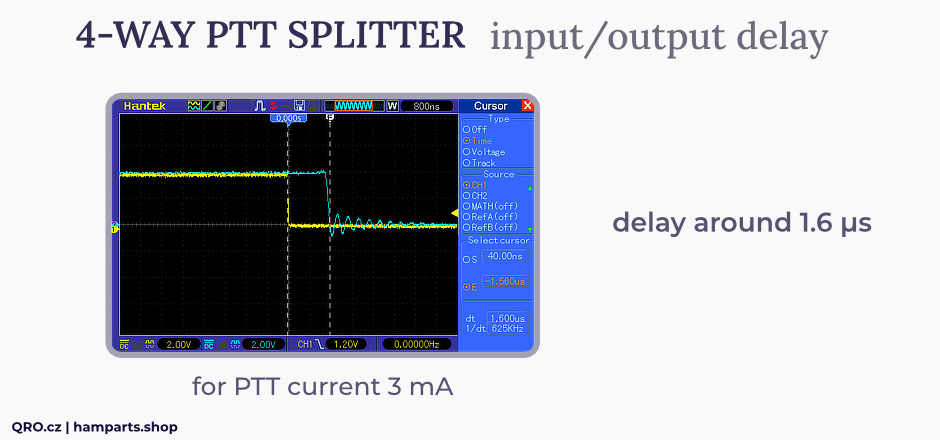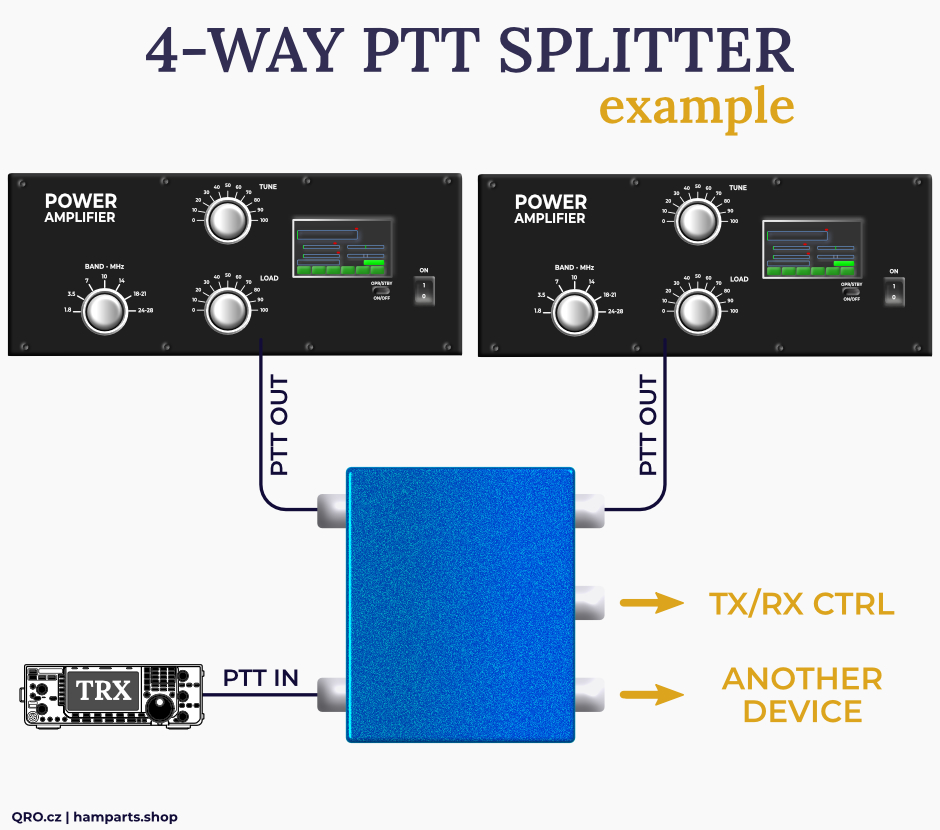 Download
4-way PTT splitter
Schematic and board pic
sch
brd
Source files
KiCAD

200

We believe open source is a better way of doing things.
View and download the Shield Schematic and PCB files.
The hardware designs are released under the
Attribution-NonCommercial 2.0 Generic