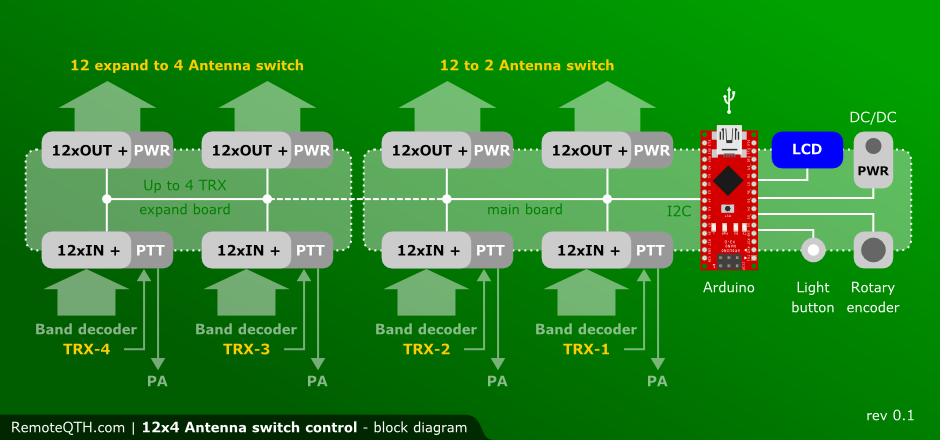 12x4 Antenna switch control
Avoid collisions | Block on PTT | Manual or external control
Main functions:
From two to four TRX.
12 antennas.
Switched from external band decoder inputs.
Or manualy with one light button and rotary encoder.
Refresh input < 5 ms (arduino Nano).
Input may be activate LOW or HIGH, must be configure on pcb and firmware.
All mounted on compact pcb - useable without enclosure.
Output connector included power for switch - all in one cable.
485 bus hardware support (firmware now not supported).
BLOCKED

More inpunts in same time = select only one antenna for each TRX.
Colision between TRX and same antenna.
Switching during PTT ON, separately for each TRX.

SHOW on LCD

Active number outputs
Colision
PTT ON
Name of the antenna

Support four line LCD, one for each TRX
ToDo:
485 remote control
Integrate band decoders
Errata:
U3 missed connection to +12V power in schematics and PCB layout.
Download