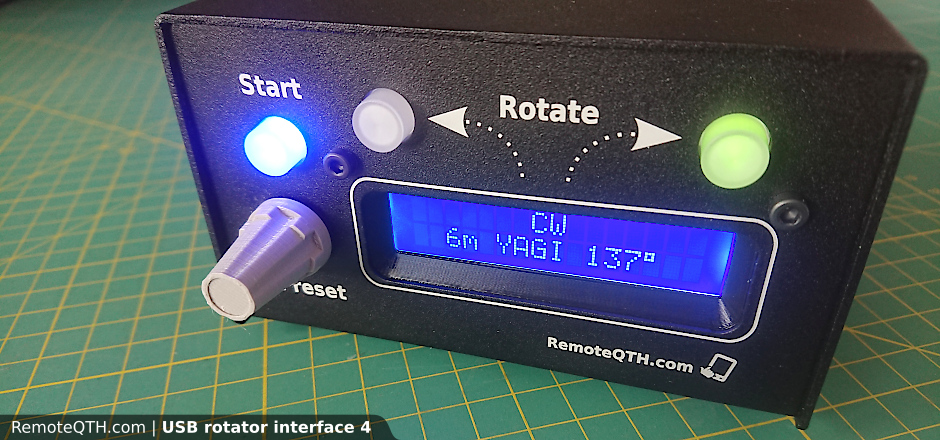 Single USB azimuth rotator interface 4
USB interface replace original control box (directly connect to motor and azimuth potentiometer), and create usb interface for RemoteQTH server web interface running on Raspberry PI. Example
New rev.4 features
Independent power GND
Support two wire or grounded center azimuth potentiometer
Support ten turn potentiometer
Support cw/ccw pulse inputs
Compact small smd layout
Better mechanical assembly with 3d print parts
Robust usb-B connector
Support PWM start/stop with DC power (optional)
The rotator unit, based on arduino (code by K3NG) contains:
LCD.
Lighting button (CW, CCW, Start).
Preset encoder.
Three relay (CW, CCW and Brake).
Arduino nano module.
Two PCB shield.
Main functions:
Operate independently, but can be controlled from a PC
Ready for AC and DC rotators.
Analog input - three-wire potentiometer (voltage divider)
Azimuth only.
5V power voltage.
Size 5 x 10 x 5 cm (2 x 4 x 2 inch).
Unit rev.3 test:
Download
Photos from users