OLI IP 16 - UNIVERSAL remote controller with 16 outputs
This is IP controller designed as an universal 16 output with positive or negative output drivers. This box offers web based User Interface, Beam Map control or any other system (NodeRed, StreamDeck etc.) Including DC protection - electronic fuse. LAN port is 100 Mbit with double common-mode filter and high voltage protection. There is also PTT hot switch protection when needed.
Main functions:
Universal controller with 16 outputs

OUT drivers could be positive or negative example

Easy to use with your own hardware

Web-based control with User Interfaces, Stream Deck, NodeRed etc.

Just LAN and DB15

connection needed

Web based application with automated updates

No configuration or firmware upload needed

Custom button labels by parameter

Easy to grouping button in UI

Customize your UI or use our control view

Can be controlled by stream deck and touchportal

System is part of our station automation infrastructure by

DM5XX's RemoteSwitch.de system

We recommend a VPN while using remote access from outside your network in general

Easy configuration with EASY ASSISTANT
Parameters:
Universal 16 outputs with + voltage or GND outputs
DEFAULT CONFIGURATION with + voltage outputs (TBD drivers) example
Output current max. 500mA per output, 700mA total
Input voltage max. 24V DC, 1A
Voltage drop for TBD driver typ. 0,2V for +12V input and 0,7V including fuse
Voltage drop for ULN driver typ. 0,8V for +12V input
Output voltage for positive driver is input voltage - abt 0,7V
LED indication: ON and PTT
LAN 10/100 Mbit with filter and protection
ONLY DHCP IP address - not static
Technical articles:
Included in package:
Controller assembled and tested
DB25 male for your cable soldering
Negative drivers 2 pcs ULN included example
Optional: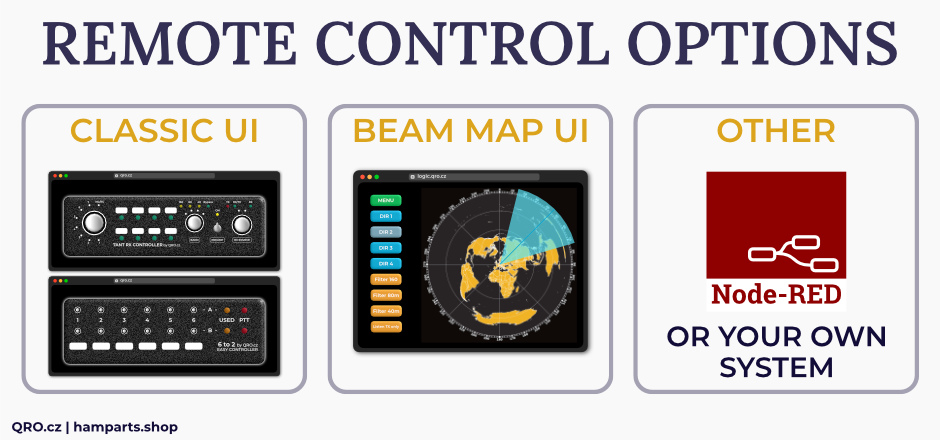 Example for remote control User Interface (UI)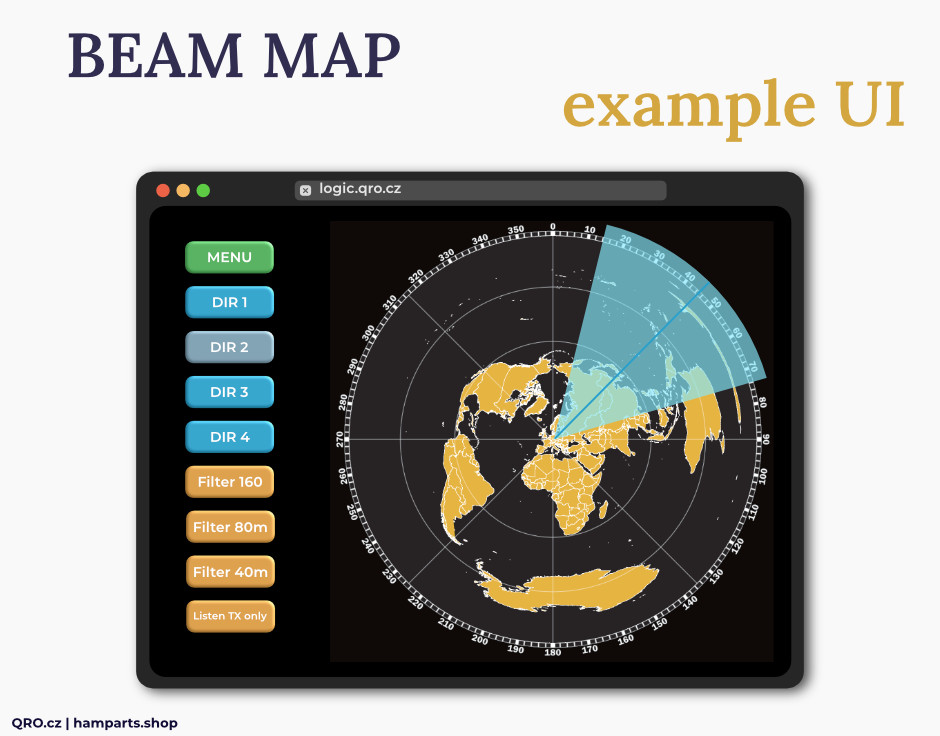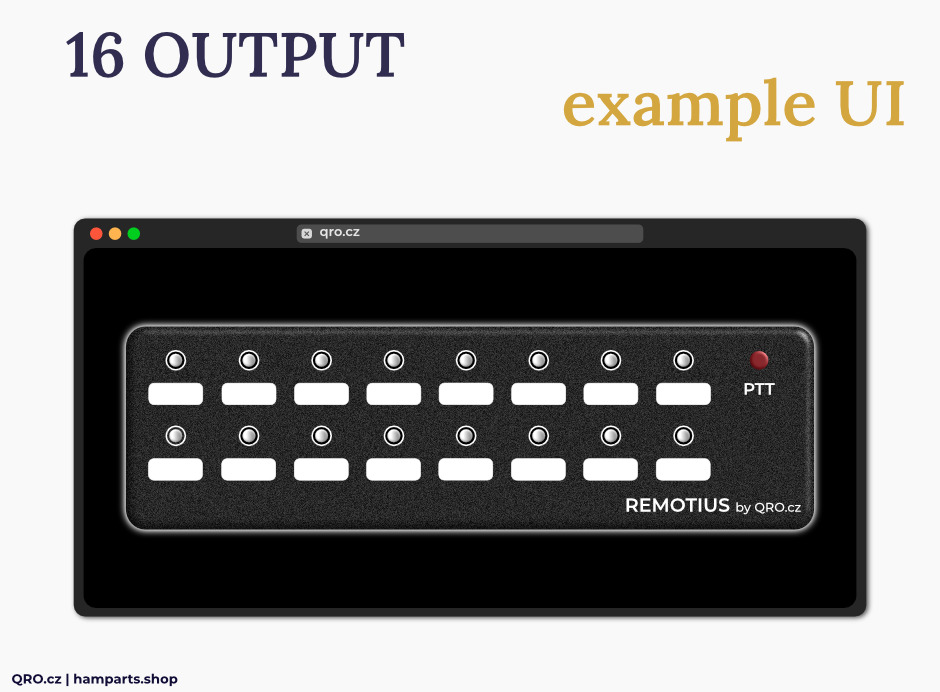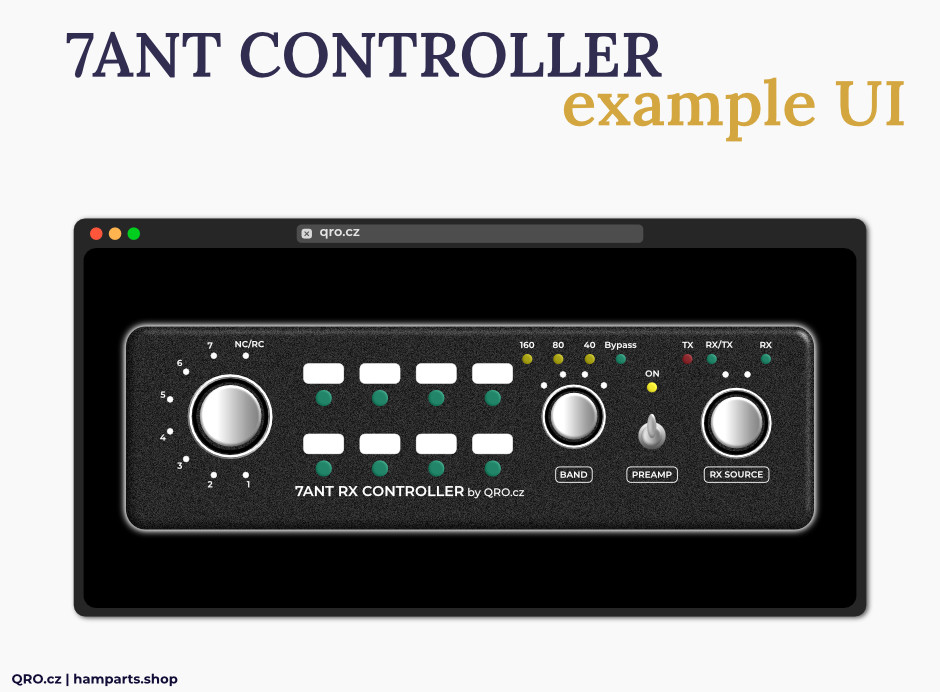 Connector:
There is a picture with connector description
You can find more information in Manual
There is positive output driver. There is supply voltage at the OUT when is activated.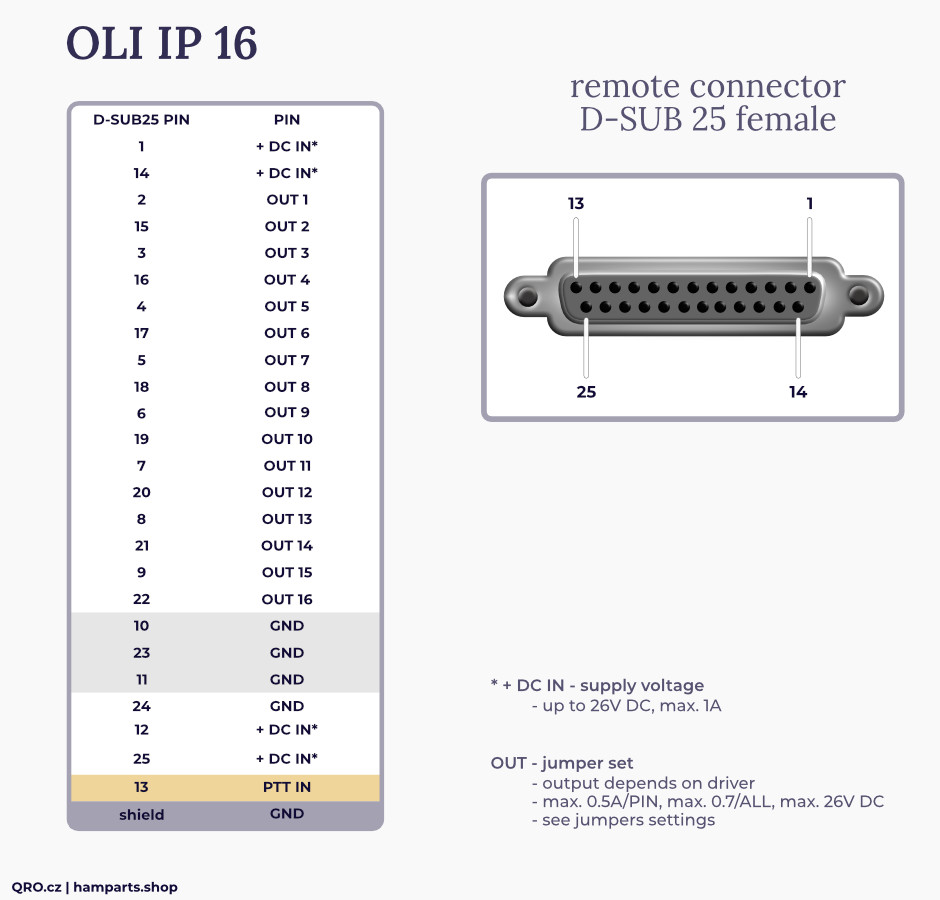 Related products: